Being Thankful and Living in Jackson Hole!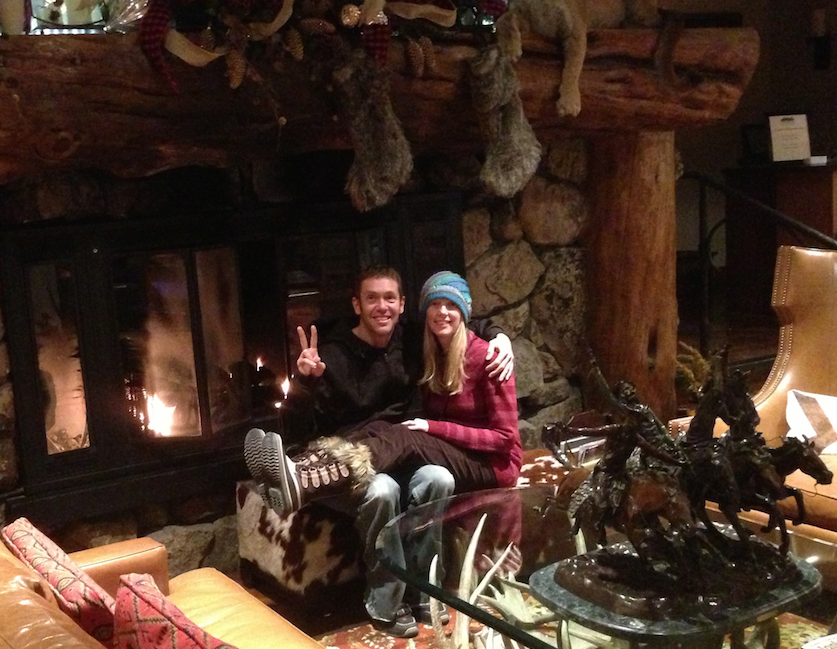 We have had the privilege of living in and running our business from, several ski towns. Each place has a unique and magical quality and holds a special place in our hearts:  Whistler, Tahoe (Squaw Valley), Breckenridge, and Crested Butte.  We have met lifelong friends in all of these places, but Jackson Hole, Wyoming seems to suit us best.
Shawn's favorite thing about Jackson Hole?  The mountain at Jackson Hole Mountain Resort!  Powder days on this 4139 ft. vert mountain are hard to beat.  And, if you ask Savannah? It's the town – the community here. Oh, and the wildlife!  We are so thankful to live in this awe-inspiring wonderland, where moose roam through our yard, powder is plentiful, and we look forward to running errands because the people in this community are kind, real and stick together no matter what happens, in any season.
Running Spanky from Jackson Hole is ideal, since we are not just a business, we are a lifestyle.  We are on the front lines for Rocky Mountain snow storms, and love exploring Grand Teton and Yellowstone National Parks in the summer.  Each falling flurry and every bluebird day inspire us to improve and expand our product line, and also remind us to get outside and play!
This Thanksgiving, we are thankful for Jackson Hole, family, friends… and of course, YOU!  There's nothing better than having an amazing customer base that loves to use our product.  Winter is here… enjoy it!
See you on the slopes ~
Savannah & Shawn
We are "The Spanky" – The Original Sports Hanky™!
http://www.TheSpanky.com
1 866 MTN MAPS ( 686 – 6277 )
Info@theSpanky.com
Connect with us on social media!
Facebook  :  https://www.facebook.com/spankymap
Twitter  :  https://twitter.com/TheSpanky
Google+  :  http://google.com/+Thespankyproduct
---
---